THIS IS YOU NOW
the confused bunny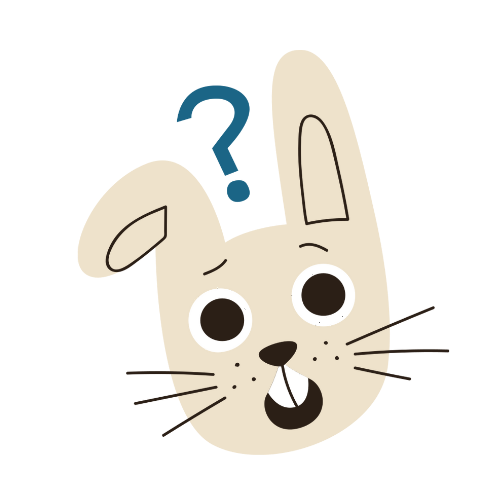 Tirelessly spending countless hours researching. 
Thinking and overthinking.
You've taken that one course everyone takes, tried the things and signed up for more freebies than you can count - but you & your child continue to struggle to make the progress you've hoped for.  
"Am I doing enough?", "Am I doing it right?", "Am I capable?"
THIS IS YOU AFTER
the confident queen
Confident. Consistent. Prepared. 
Armed with clarity of how Montessori works & systems in place that guarantee not only success but sustainability. Yas!
Following the child as their leader as a prepared adult with the discernment to silence the noise, be fully present, and make the life you've envisioned a reality.
TMT Presents: The Montessori Homeschool Academy™ BETA
A transformative 4-phase course with LIFETIME weekly coaching support to homeschool your child with The Montessori Method from age 3-18!
PHASE 1 | CLARITY & MINDSET 
Foundational skills, dismantling limiting beliefs, and heightened self awareness grounded in your values. Your transformation begins with your mindset & the habits that make a queen a boss.
PHASE 2 | PLANNING
Gone are the days of plug & play, one-size-fits-all watered down Montessori curriculum or Montessori inspired activities. Learn the METHOD that makes Montessori, well Montessori and create systems for personalized learning.
PHASE 3 | PREPARATION 
Implement systems that truly work and learn to prepare a meticulous environment to foster learning at every stage of your child's development. 
PHASE 4 | PARENTING 
Focus on long-term sustainability in your home, lifestyle, and parenting practices. 
 Each session builds upon another - from foundational mindsets & systems to nuanced, situation specific implementation - to ensure your long-term success!
I'm ready to invest in my child's future
The Proof is in the Pudding
Here's what clients have to say
""Maraming maraming maraming salamat!!! had to express my utmost gratitude in my native tongue because THANK YOU cannot capture it enough. [Lynda] has helped me in a multitude of ways, as mother and teacher, that I don't know where to begin. It's going to take a while for me to unpack everything in words but please know that our family every day has been transformed thanks to Lynda's guidance and generosity... I feel so much lighter since everything is in order and so much more prepared to learn with the kiddos. I now have more mental/emotional space to be a better mother and teacher for them.""
Deanne - Homeschool Mama of 4
""The homeschooling coaching program has given me so much clarity on how to go about homeschooling my children with the Montessori method. The program blends philosophy with practical application...The resources are golden and pay for themselves. This is what people mean when they say that after the program, they realized it saved them years of learning through trial and error.""
Cristina, Homeschooler mama of 3, Influencer
""Lynda has created an amazing and thorough program that has been instrumental in bringing clarity, less anxiety, and good rapport to not only our homeschool environment, but also our home. I was staying up late every night trying to plan my lessons. I was filled with stress balancing budgets and trying to figure out what curriculum or material we needed to purchase. Lynda creates such a safe space where your doubts go quiet and you start to feel able and confident. This confidence continues to build with every session... It was an investment that I needed, so I could be more consistent, be more prepared, and give my children the experience, the environment, and the Guide they deserve...I wish I'd done it sooner!""
Armida, Homeschool mama of 2
""I am blown away! [Lynda's] environment suggestions made such a big impact! The shelf organization seems to be working well, too. So much more concentration and she's putting things away! I should be working but I'm just observing and crying. I'm gonna be able to get so much work done! No more 3am wake-ups!""
Nicole - Homeschool mama of 1, Lawyer & Entrepreneur
""Love Lynda. Her soul is radiant and full. And she is so fun! But she also gets it...she explained to me how Montessori homeschooling could work for my family. She has been there for me, showing me with each step of her program that I can do this. And I am!""
Jessica - Homeschool mama of 2, Creative Writer
""Lynda's coaching program for anyone who is considering Montessori homeschooling, but doesn't feel equipped to even get the process started...there were "aha" moments throughout the program, the life organization sessions at the beginning were really life altering for me...Following her advice and guidance, I felt confident that I have the time and can provide the quality of education that my child deserves!""
Joy Marilie Jackson - Homeschool mama of 1, Influencer & Entrepreneur
""The course brought so much clarity and helped me to see the depth of what I ought to be teaching my son...it's clear, concise, and easy to navigate. Lynda has made my life sooooo much easier... It is truly priceless!""
Grace - Homeschool mama of 1, highschool teacher
""Starting out I was unsure of myself and my abilities, however taking Lynda's (program) provided me with a crystal clear roadmap on where I need to guide my children...I have so much more confidence. Lynda was a joy to work with and genuinely cares about my homeschooling success. I would highly recommend her course to anyone wanting to use the Montessori Method to homeschool. It was one of the best investments I have ever made!""
Candice - homeschool mama of 3, Military family
Make the investment of a Lifetime!
Gain the clarity, sustainability and consistency you seek without compromising quality.
EVERYTHING YOU NEED to Homeschool your child from age 3-18 in ONE PLACE!
AUTHENTIC Montessori Curriculum for ages  3-12!
TMT's Signature Scope & Sequences from age 3-12
Signature Life Organization System
How to teach your child to read GUIDE
TMT Signature Lesson Planning System - yearly, monthly, weekly
Essential materials list by age group

Slide guides to take notes on the presentations as you go

Templates & tools for observation

Core Values exercise

Streamlined resources for complementary & supplementary curriculum

Streamlined free & discounted resources for video lesson presentations

TMT Signature paper organization system
TMT Signature physical materials organization system
26-page GUIDE to Decluttering
37-page GUIDE to Getting Started with Montessori
LIFETIME weekly Support Calls
Montessori Homeschool Community on Mighty Networks

Countless resources - articles, blog posts, images - for further learning aligned to each session topic
Observation of the Self

Observation of the Child

How to establish a Daily Family Rhythm driven by observation
How to create a Life Organization System™  & find time for what matters most
The Montessori Teacher's Signature Scope & Sequence for all subjects for ages 3-12™
The Montessori Teacher's Lesson Planning System™

Whole to Part Sustainable Montessori Planning - Monthly, Weekly, Daily

Setting up the Elementary child's work plan
How to Prepare a Holistic Environment

Part 1: philosophy & principles of the prepared environment 
Part 2: budgeting & planning for material purchases

, Your Year-at-a-glance

Part 3: Your & your child's Paper Organization - from complete/incomplete work to your curriculum albums

Part 4: Storage systems & solutions for physical materials & consumables

All about materials!

What to buy, DIY, & skip

Essential Materials

Recommended manufacturers

Complimentary & supplementary curriculum resources

How to Set & Maintain Consistent Expectations

Freedom within Limits in homeschooling & parenting

Elements of an Effective Lesson

Best Practices in teaching to make every lesson a Montessori Lesson

Understanding academic & social-emotional progression 

What to expect at each stage of the child's development & what that means in your homeschool & parenting

LIVE Weekly Coaching Q&A Support Calls
ALL with LIFETIME ACCESS to existing and new upcoming content!
EARLY BIRD GETS THE WORM!
INVEST IN YOUR CHILD'S EDUCATION TODAY
YOUR INVESTMENT
EARLY BIRD - All plans ELIGIBLE for special ON-THE-CALL DISCOUNT!
Slow & Steady

$515/mo for 6 months

The Basic

$925/mo for 3 months

The Done & Done

$2695 Paid in Full
YOUR INVESTMENT WILL BE $3,500 IN...
00

Days

00

Hours

00

Minutes

00

Seconds
When do the application periods open?

Applications open during cohort enrollment. As it stands - there are two cohorts per year. This cohort starts on December 1st - with rolling enrollment through December & January. The next Academy cohort will take place in May/June 2023.

How will this course be delivered?

This is a self-guided pre-recorded course that will be dripped one week at a time starting on your enrollment date.

How long can I access the course?

You'll have LIFETIME access to the course content, videos, homework templates, resources, and everything else you need for your homeschooling journey. You will also have access to any future content that is added!

What if I don't have time to complete the content every week? Can I go at my own pace?

The course is self-guided and content will be released weekly. You can certainly go at your own pace, but completing each lesson each week or every other week is highly recommended. The content in this course works best if you follow the timeline so you don't fall into old habits. You'll have all the support you need and if you need to go back to review something, it's there FOREVER!

Why do we need to apply?

Just like everything else, this course isn't for everybody. This course was created with one specific purpose and client avatar in mind in a very specific point of their journey. The application process is to vet candidates and ensure fit for both you and I. This bring us both peace of mind that this is, in fact, is what you are looking for so that you don't waste your time or money on something that isn't going to deliver on your expectations.

What happens at the Discovery Call?

Applications will be processed and reviewed as they come in. If your application is approved, you will be invited to a Discovery Call. The Discovery Call is where you get to ask any pending questions you may have about the program and we get to know each other better to determine fit.

I am a part of a larger organization, can I still apply?

Absolutely! You will go through the same application process as everyone else.

What are the LIVE Support Calls?

LIVE support calls are group ZOOM calls scheduled on a recurring weekly basis to address questions submitted through a coaching form. You opt in to attend the sessions.Sessions take place once or twice a week. The day/time of the sessions are on a seasonal schedule.

What type of payments do you accept?

We accept all major credit and debit cards & PayPal